Freebies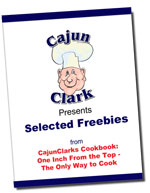 Free Grillin-n-chillin software will be available here soon.
This is new cutting edge software designed to improve the way you use the internet and your computer. This software has cost thousands of dollars and months of work to develop. It will be available to Grillin' 'n' Chillin' fans for FREE!
Bookmark this page and check back often. The download link will be on this page.
Site Navigation

Cooking Related Software & E-Books